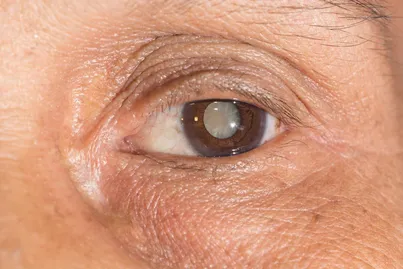 If you suspect you are suffering from cataracts, or if you have recently been diagnosed with cataracts and you are looking at treatment options, you need an eye doctor you can trust. At Bay Ridge Family Eye Care, we have provided residents of Brooklyn, NY with reliable eye care services for many years. Our eye doctor will assess your condition to determine whether or not your vision difficulties are due to cataracts or recommend treatment accordingly.
What are Cataracts?
Cataracts occur when the eye's clear lens becomes clouded. This clouding is believed to be caused by proteins in the eye that break down due to age, but there are other potential causes too. The cloudy lens affects vision much like a scratched lens would affect how a person sees through a pair of glasses. People with cataracts describe their vision as blurry. Eventually, cataracts can progress to the point that a person can become completely blind.
How are Cataracts Diagnosed?
While it is easy to see cataracts in their later stages, it can be hard to see their effect on the eye in the beginning stages of the disease. Our eye doctor will look for sudden vision changes, including needing additional light to see far away and close. Cataracts are also accompanied by a sensitivity to this extra light and the appearance of "halos" around light sources. As cataracts progress, these symptoms will get worse, so eye doctors are on the lookout for patients who have prescriptions for eyeglasses that are changing very rapidly.
How are Cataracts Treated?
At first, cataracts can be treated with eyeglasses that can correct the vision problems caused by this condition. Over time, glasses will not be able to fully correct the problem and surgery will be needed. Cataract surgery is one of the most common surgeries performed in many eye doctor offices. During the surgery, the eye doctor will remove the clouded part of the lens and replace it with an artificial lens. Vision is usually cloudy for the first few days after the surgery, but recovery is mostly straightforward.
Schedule an Appointment with Our Eye Doctor in Brooklyn, NY
If you are looking for cataract treatment in Brooklyn, NY, contact Bay Ridge Family Eye Care today. Call us at (718) 680-3270 for more information or to schedule an appointment with our optometrist.